Personal website speedrun
Last updated: October 2, 2022
Introduction
Sometimes, people are a little too precious with their websites and decisions. We gotta move fast! And make lots of websites. Ideally / you'll redo your website 5 times during this course. And it's important that this happens a few times before we get to the "Personal Website Pro" lessons.
Take some time to consider how little there needs to be.
How many times have you worked through your personal website?
Speed run: planning, visual exploration, and dev
What do you think?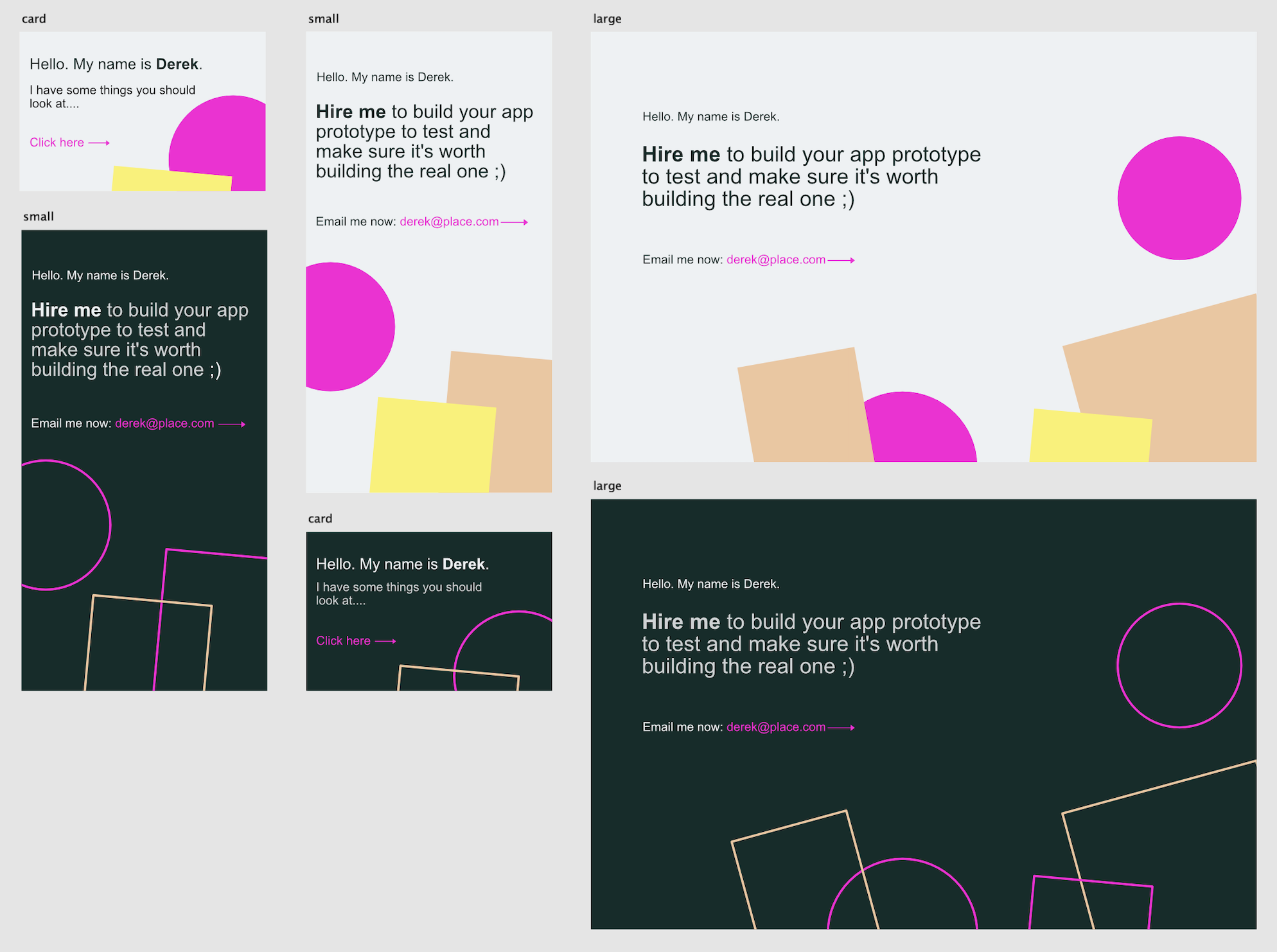 Here's the first quick ideas.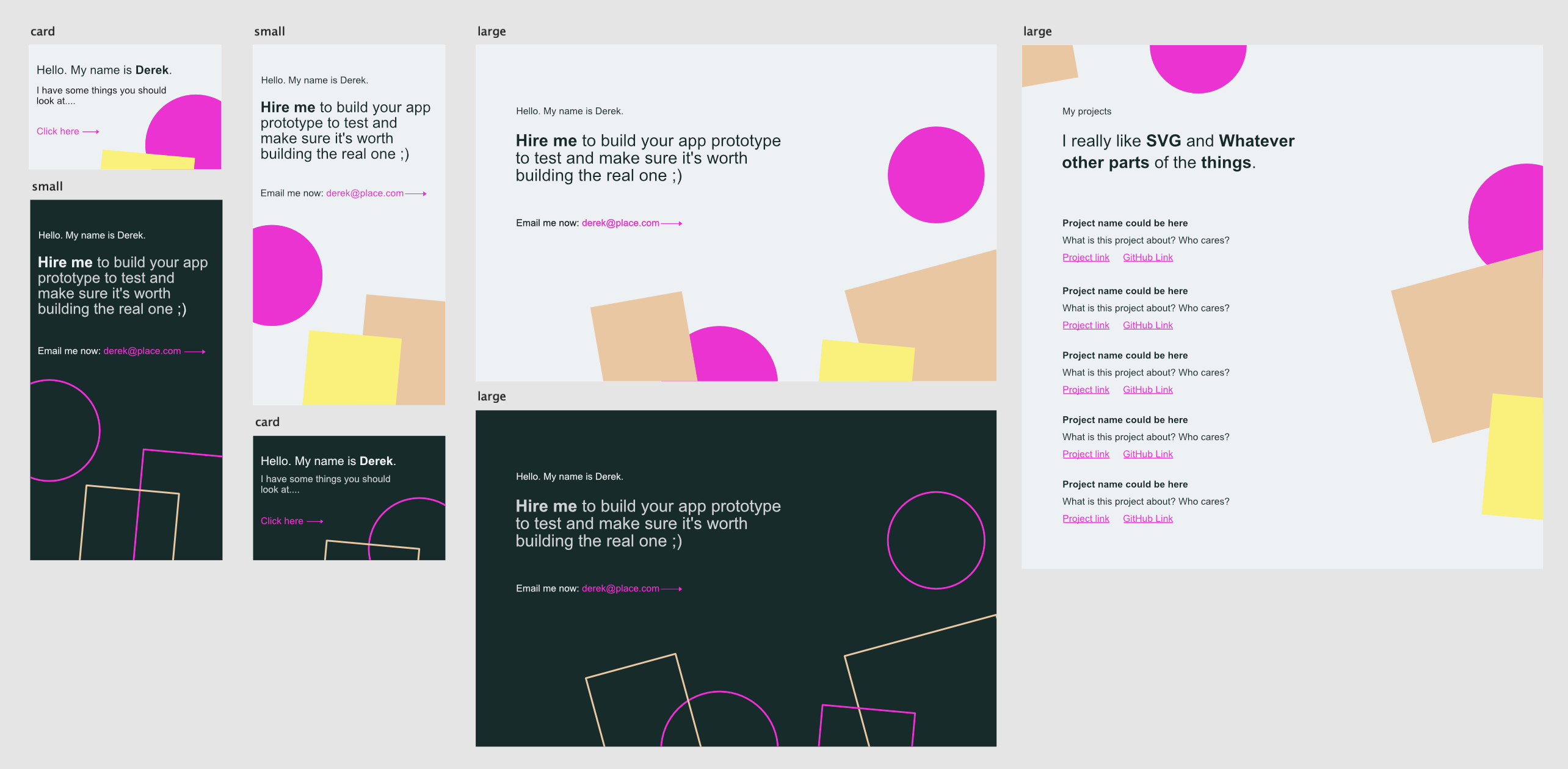 Adding some more pages can be as simple as some lists of links.
Your goals, resume, lists of favorite sites – can all be this basic to start. Maybe it's even better that way. You can write articles here – and all sorts of things.
When it's time for a more complex layout, then – well: it'll be time for a more complex layout.