job-listings
Last updated: July 5, 2023
This is in the works! Would you like to help flesh it out? Let's do it!
Entry-level web design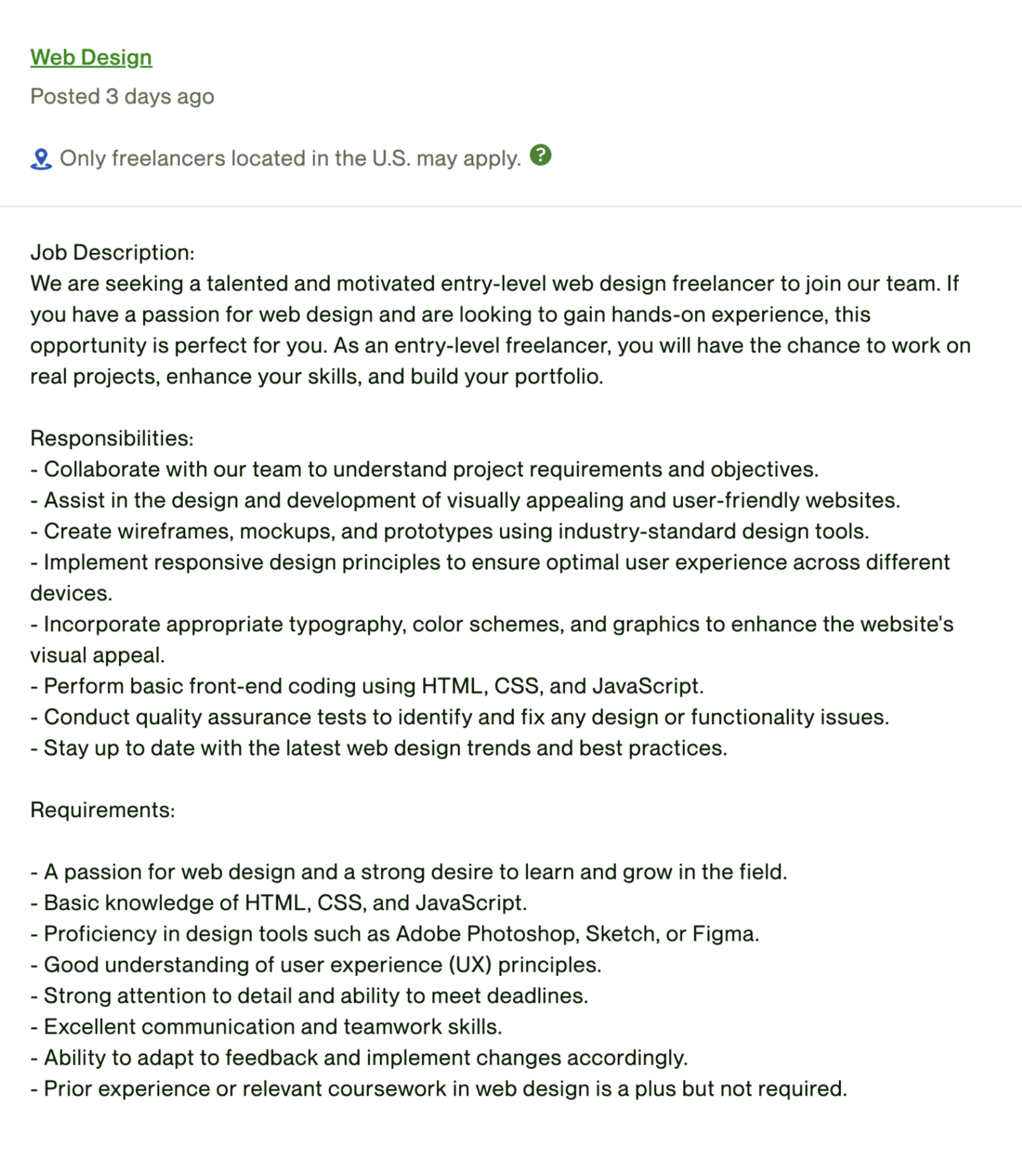 That seems like a lot of technical stuff for "web design," right? But if you did everything we told you to in this course, you'll be able to check all those boxes!