Building a portfolio
Last updated: August 6, 2022
Introduction
Just dropping this video here. Not sure what we'll use this for – or at what stage of the course.
We're working on ways to put our daily work in the larger context and goals of the course. What do you think?
01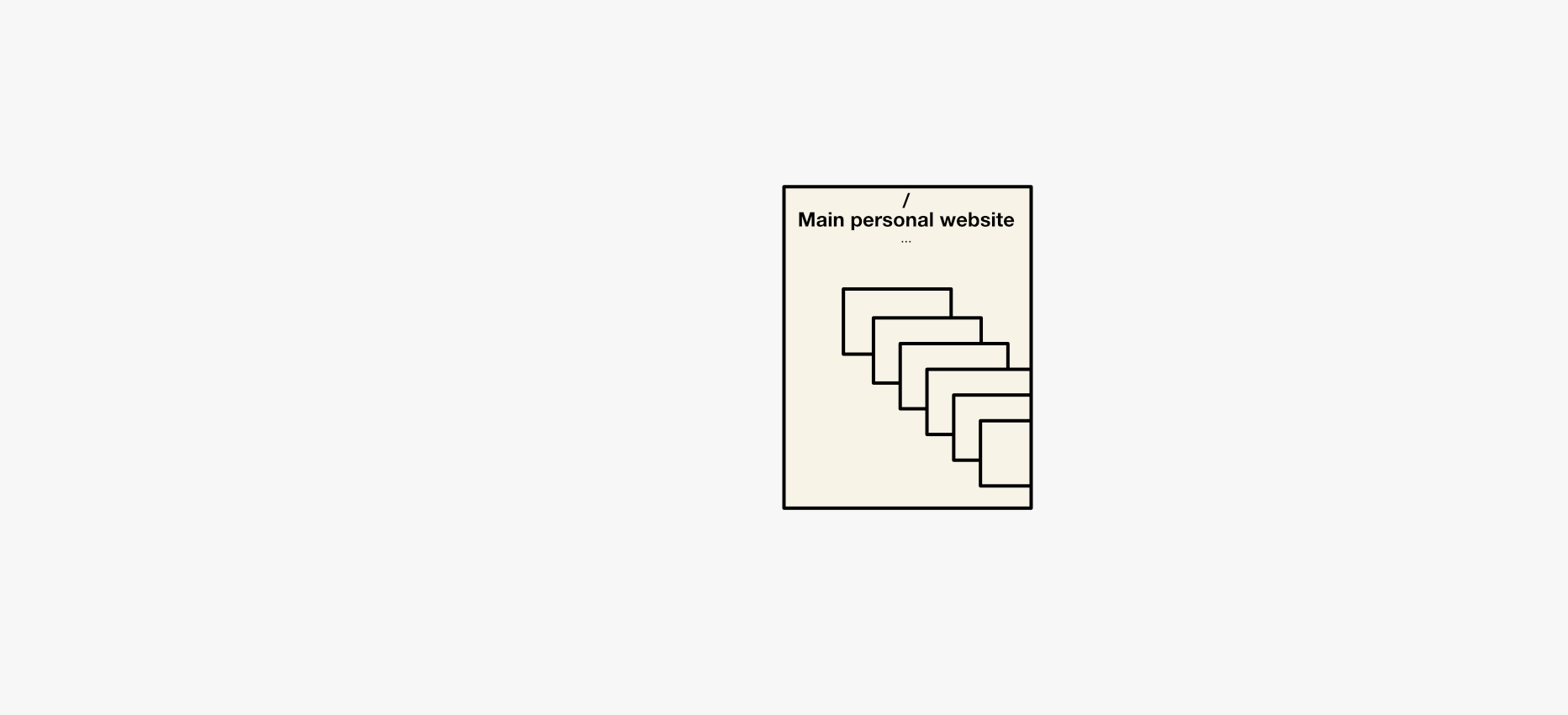 You'll start building out some simple web pages and connecting them together.
This is about where you are, alpha-five.
02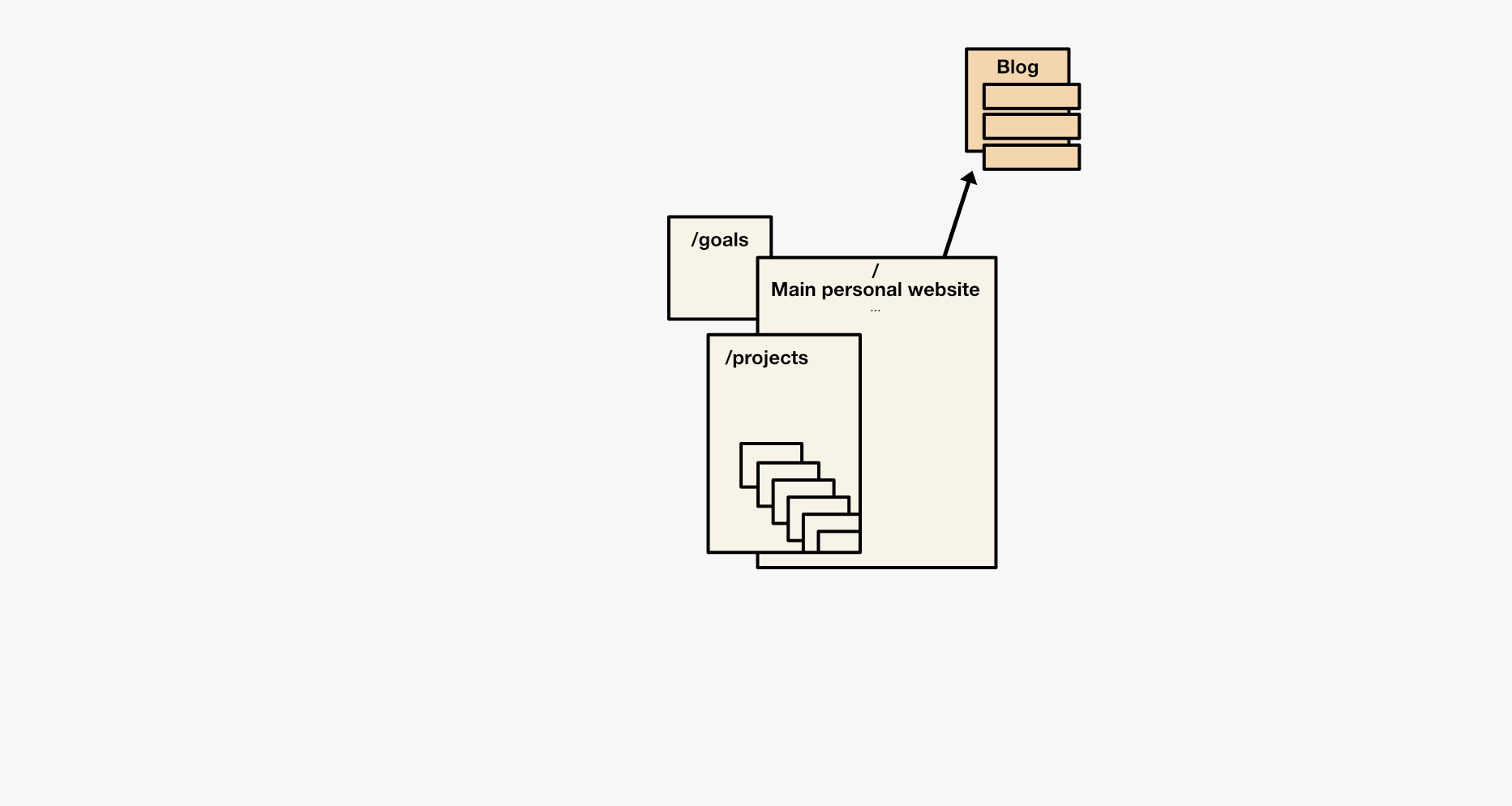 You'll write your first blog posts and some more intentional/practical web pages. You'll have a bunch of little projects.
03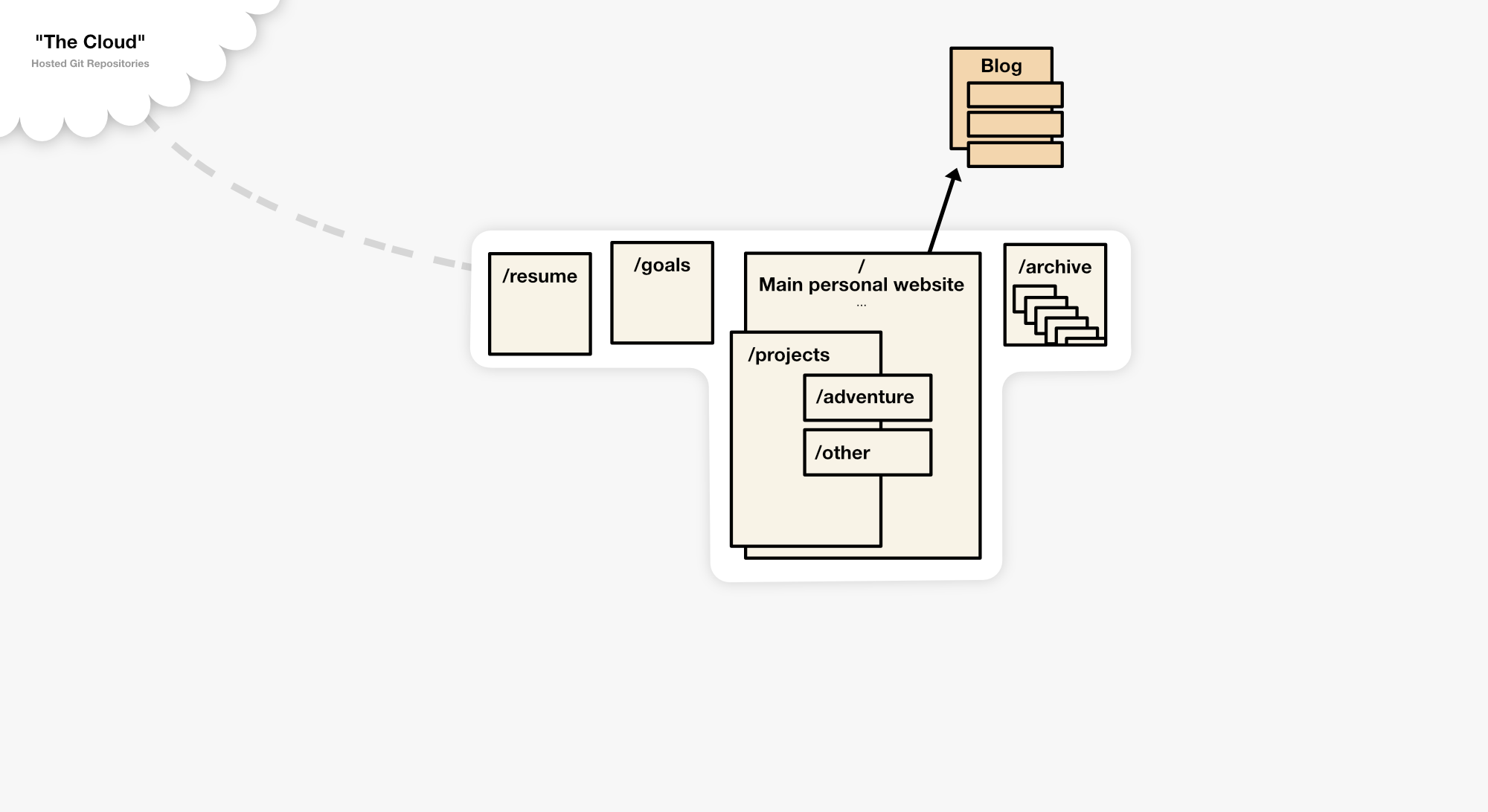 You'll outgrow your projects as you learn more. But you can save them in your archive for old time's sake.
You'll also start using version control to save a history of all of your files and changes in cloud repositories via Git.
04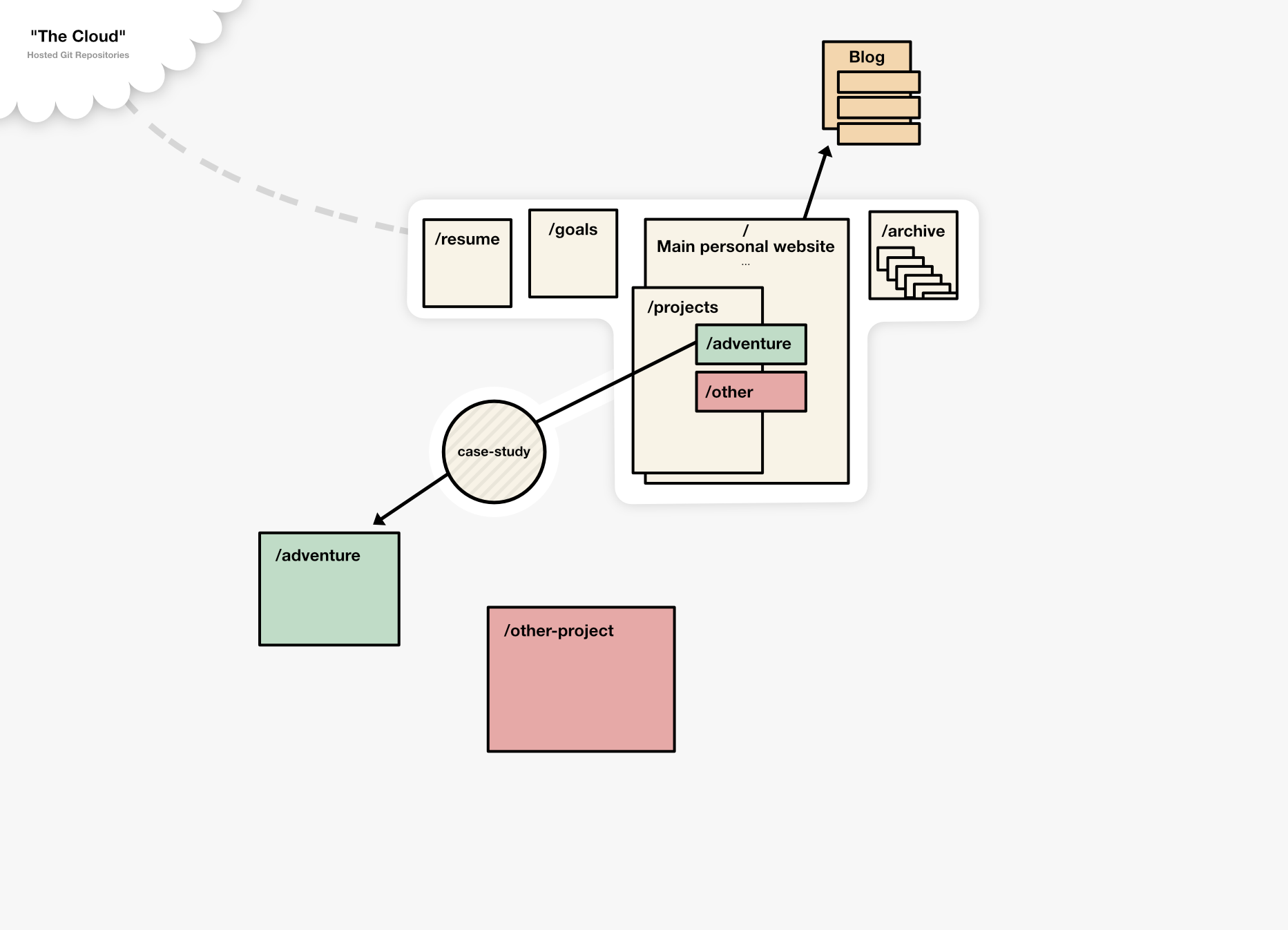 Your projects will mature. And you'll begin seeing things at a higher resolution. You'll formalize your process through case studies.
You'll also be exploring many areas of visual design not represented in these charts.
05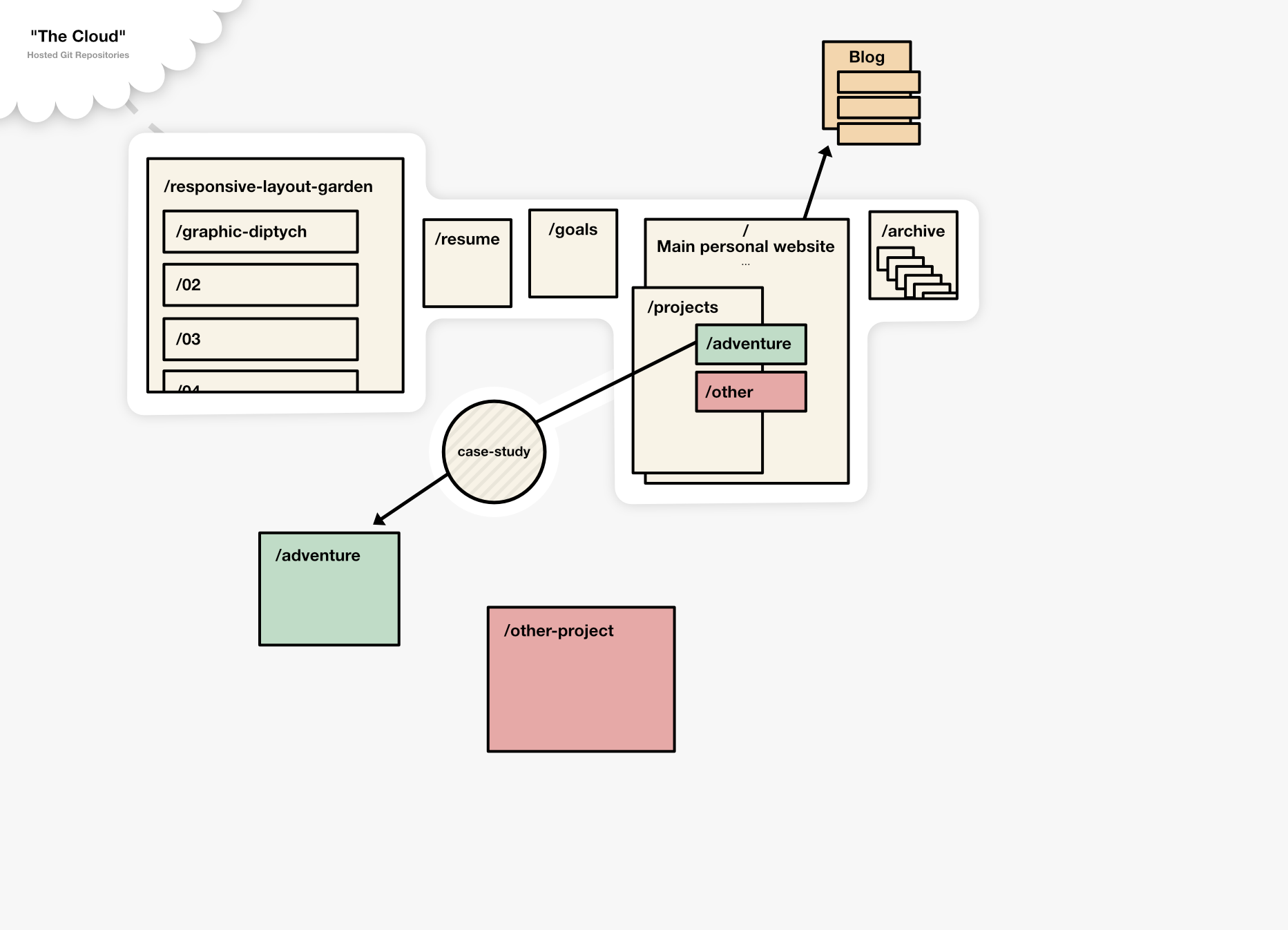 During all of these projects, patterns will start to emerge. We'll be able to start collecting reoccurring patterns. To really hone the layout/HTML/CSS skills you'll start a responsive layout garden and add to it throughout the course.
06
So far you've been introduced to some practical programming but here is where we start exploring user interaction with form input.
07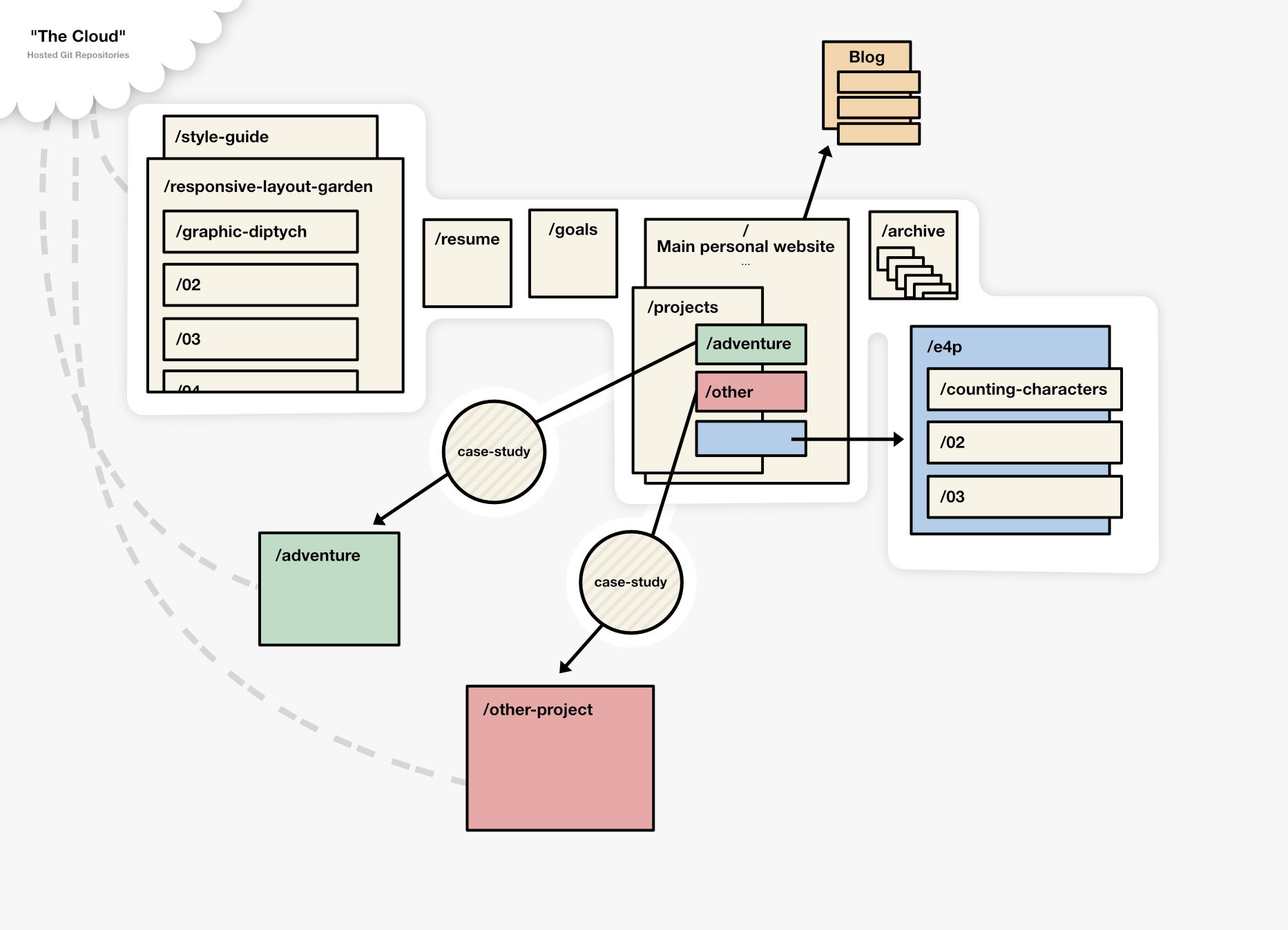 At this stage, all of the concepts will start coming together with more clarity, and you'll be able to fold them all back in on your personal website. This will solidify a clear style and structure that encompasses everything we've built so far.
This is roughly where alpha-four is right now
08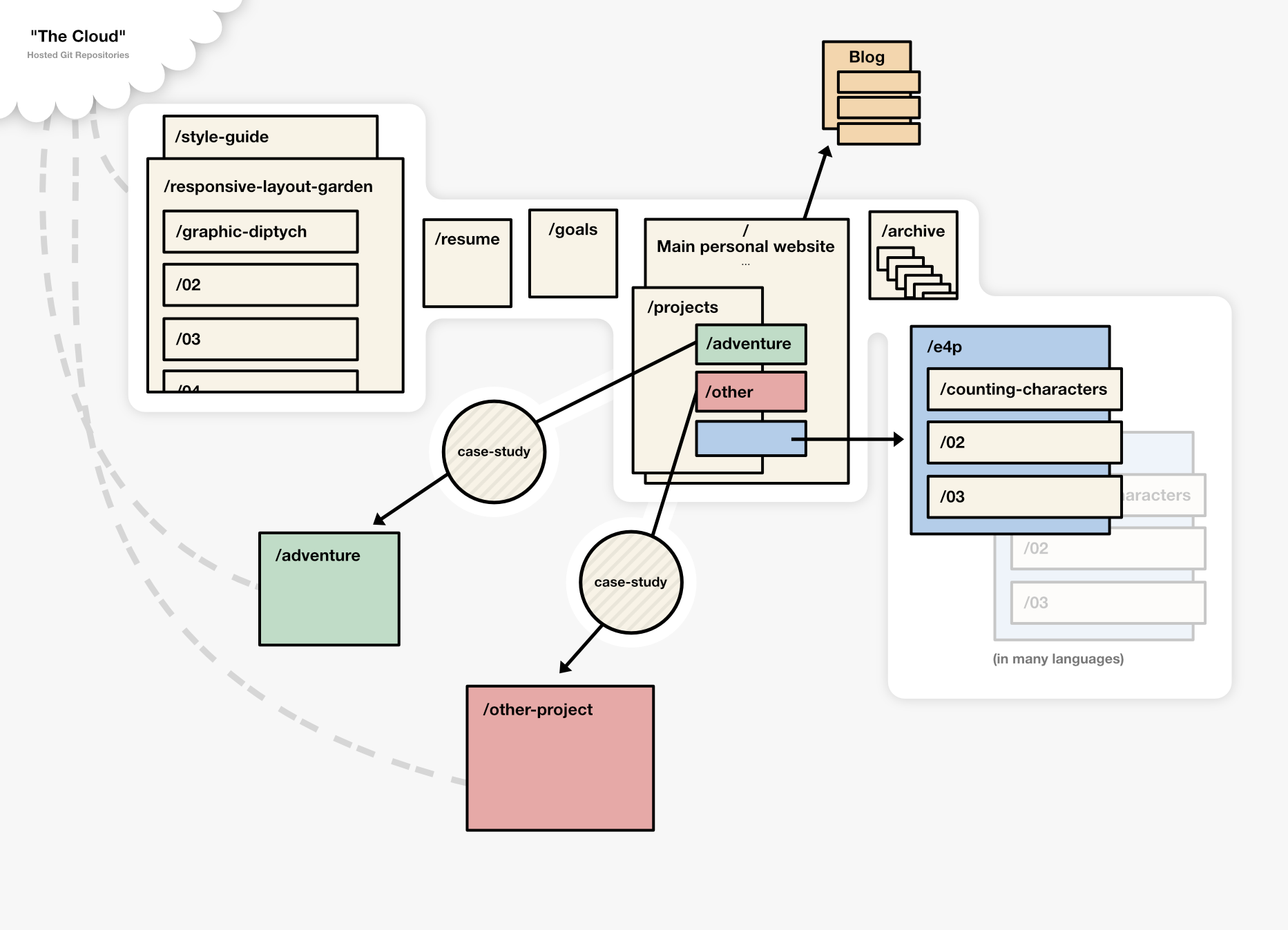 At this point, you'll have a solid set of server-side rendered user interaction points under your belt. So, it's finally time to talk about JavaScript and see what its strengths are in context. Completing the exercises in many languages and frameworks will help you get clear on what really matters.
09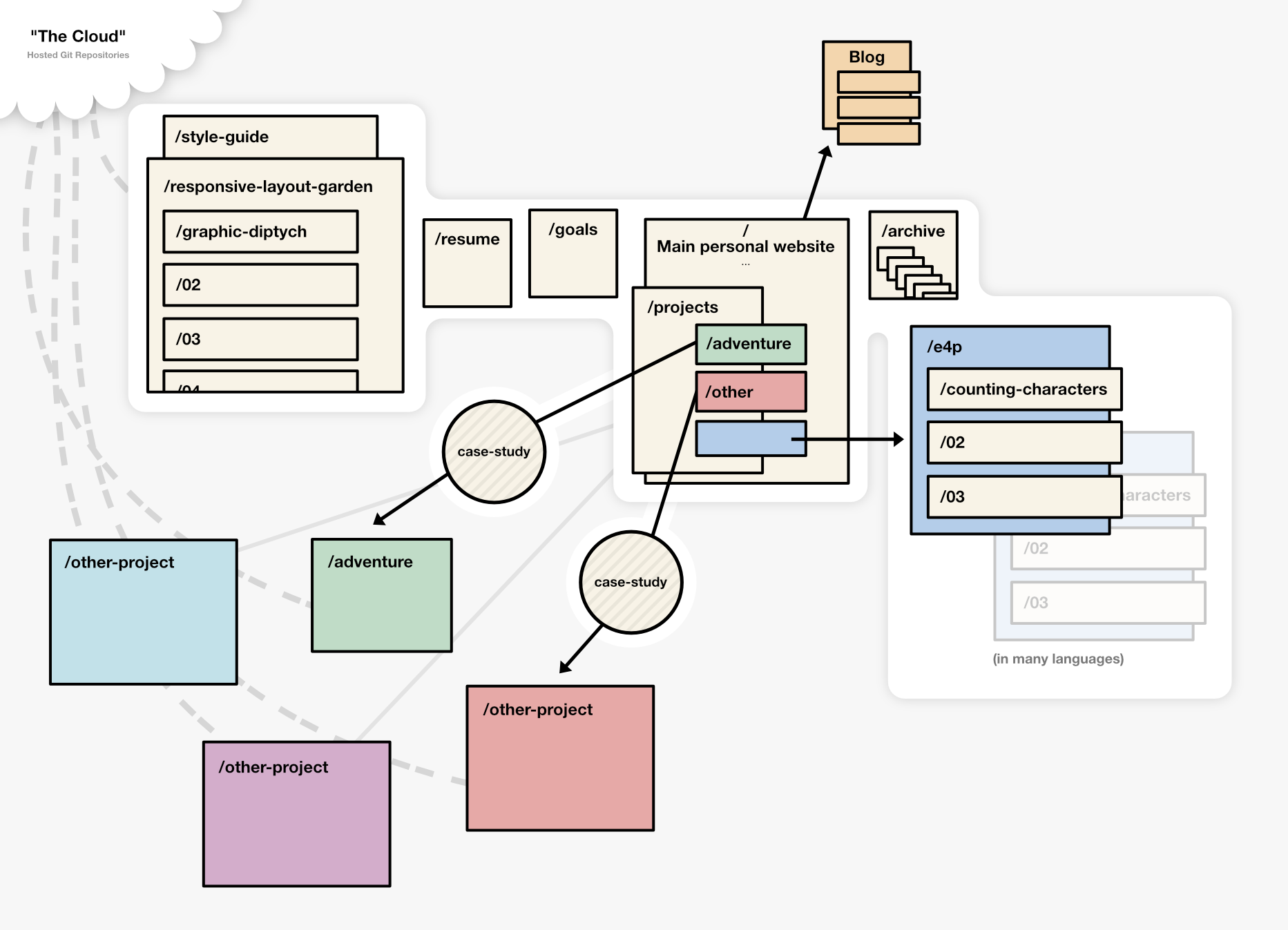 And surely, you'll create more one-off projects as you mature.
10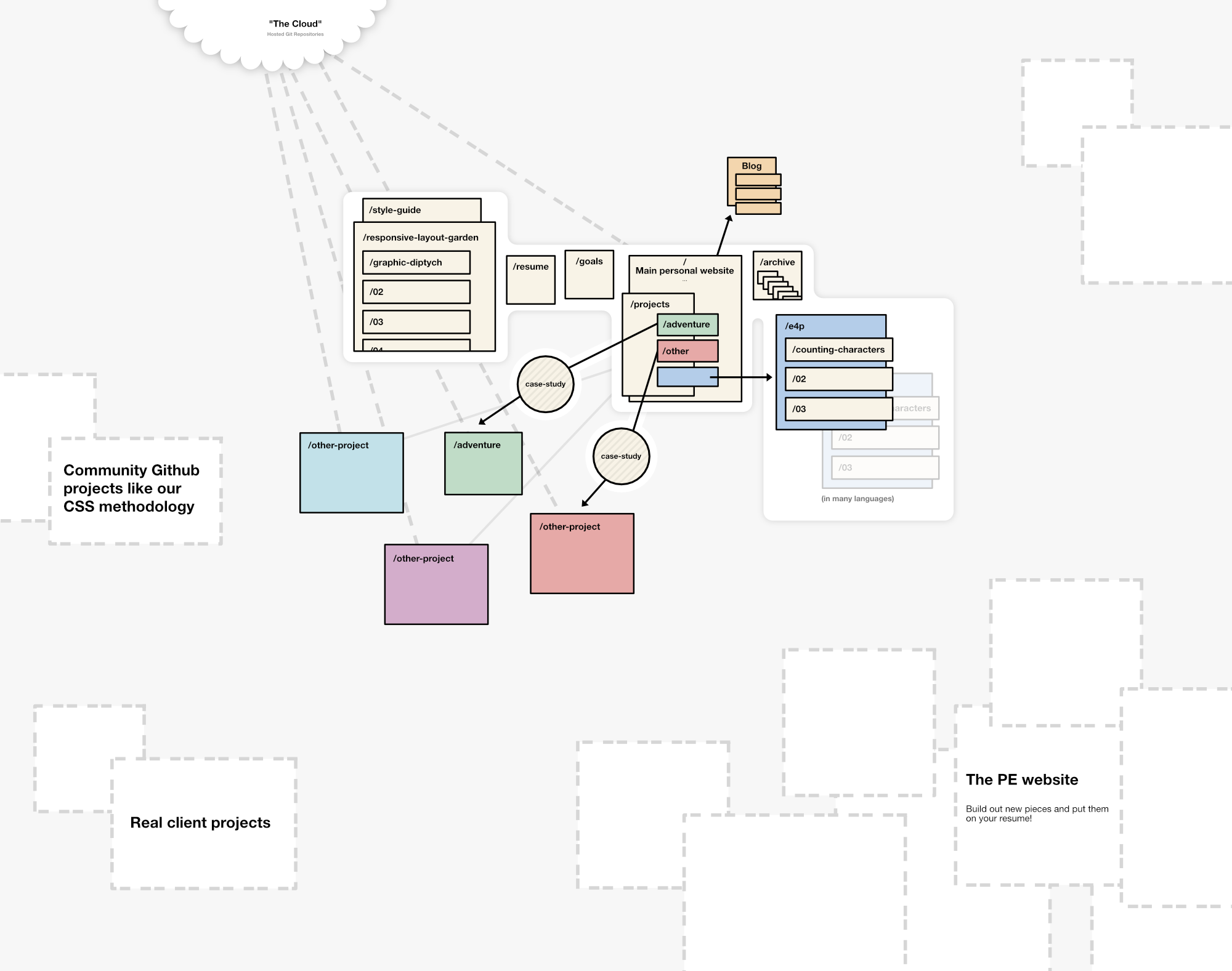 And there's more…
At this stage, you have a super solid foundation in the entire web ecosystem.
But it will depend on what you want to do.