Programming is hard because you decided it was easy
Posted: November 20, 2019 / Last updated: April 29, 2023
There are thousands of people sitting at computers somewhere – right now – pulling their hair out – because they thought they could skip the learning curve. Tutorial purgatory is real. Let's investigate:
Optimism can be painful!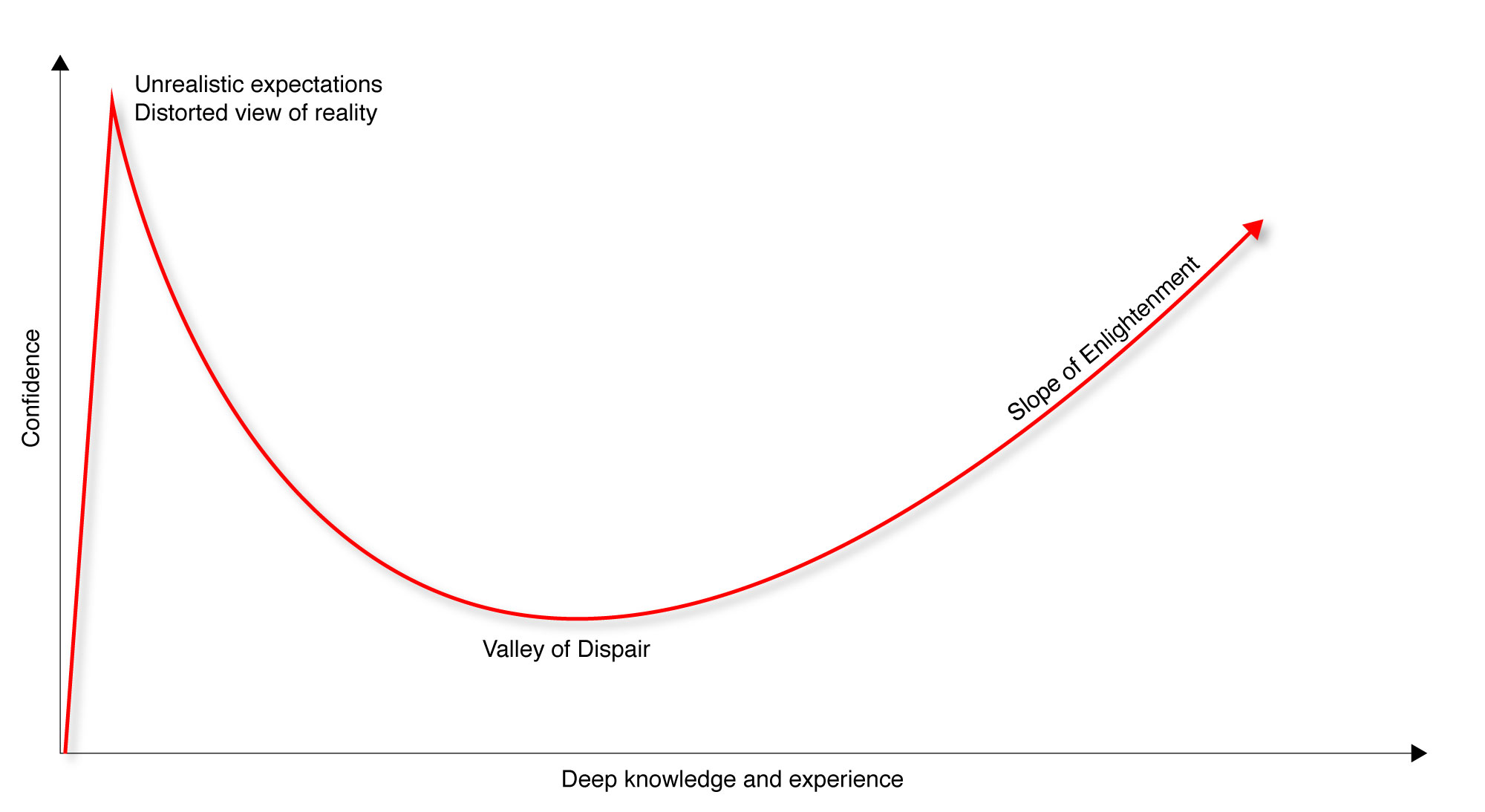 It's really great that we are confident. I want to harness that power. The problem is – that this Dunning-Kruger Effect – really bums us out! Our powerful feelings and our optimism are distorted. It's not logical to expect to be the best at anything right out of the gate (or ever). That shouldn't be the goal. MOST PEOPLE ARE AVERAGE – AND THAT IS OK! "Average" is definitely good enough. BUT – let's reframe this whole thing. The "Valley of dispair" is TERRIBLE and is 100% avoidable. This red line is 'confidence.' Why should your confidence jump around like that? I mean… you can do it. I know you can do it. It's a fact. Your confidence can be steady.
Mania!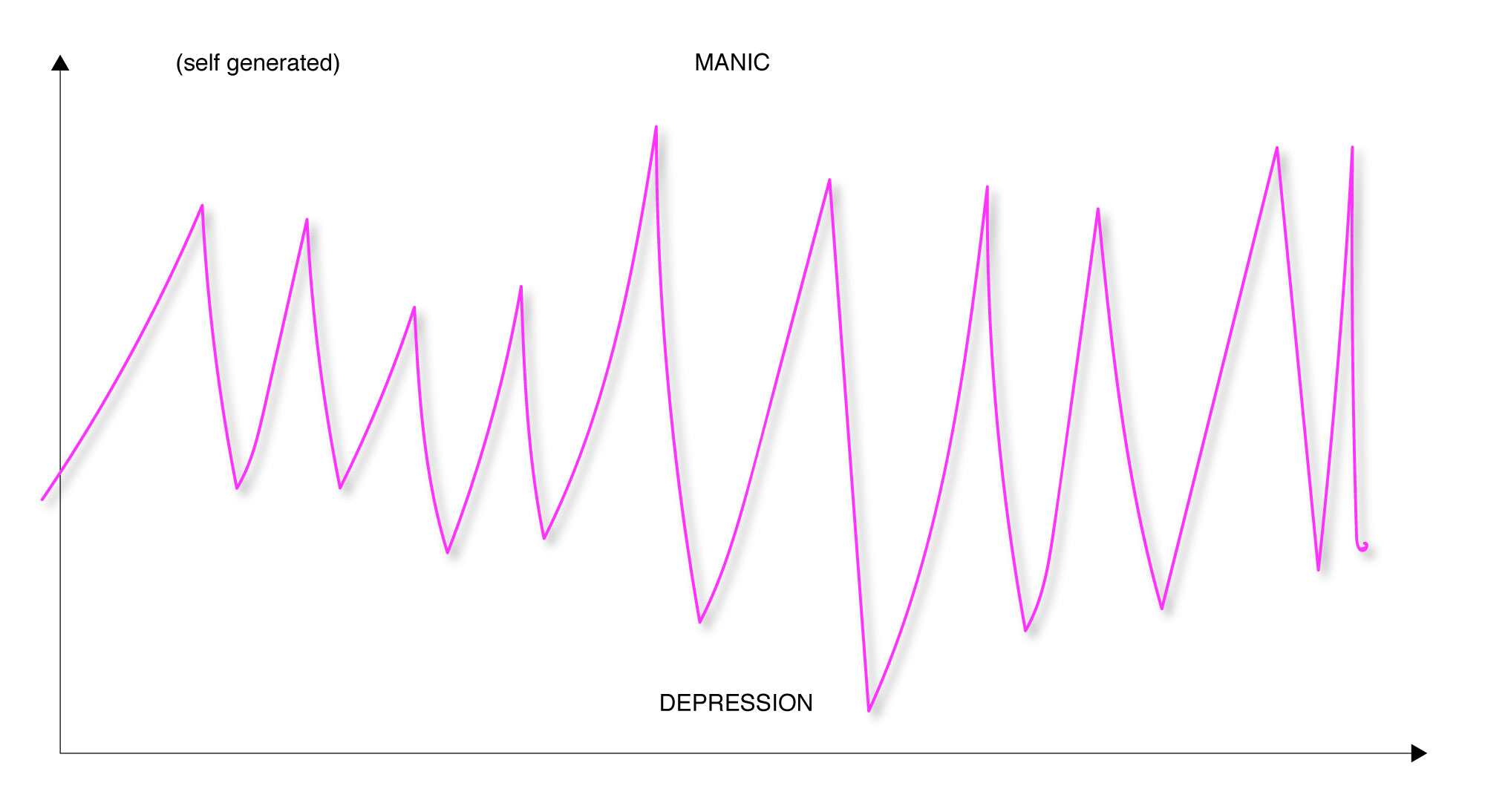 This is how most people seem to be feeling when they try and learn programming or design. Yikes! I mean… dealing with ego and depression and elation is hard enough in normal daily life. Our 'likes' and texts and FOMO and beeps and boops have really messed up our body's systems. If you've been feeling like this… we need to reprogram you a bit before you can go on. We'll sort you out. It won't hurt… but you'll have to fight.
Confidence is good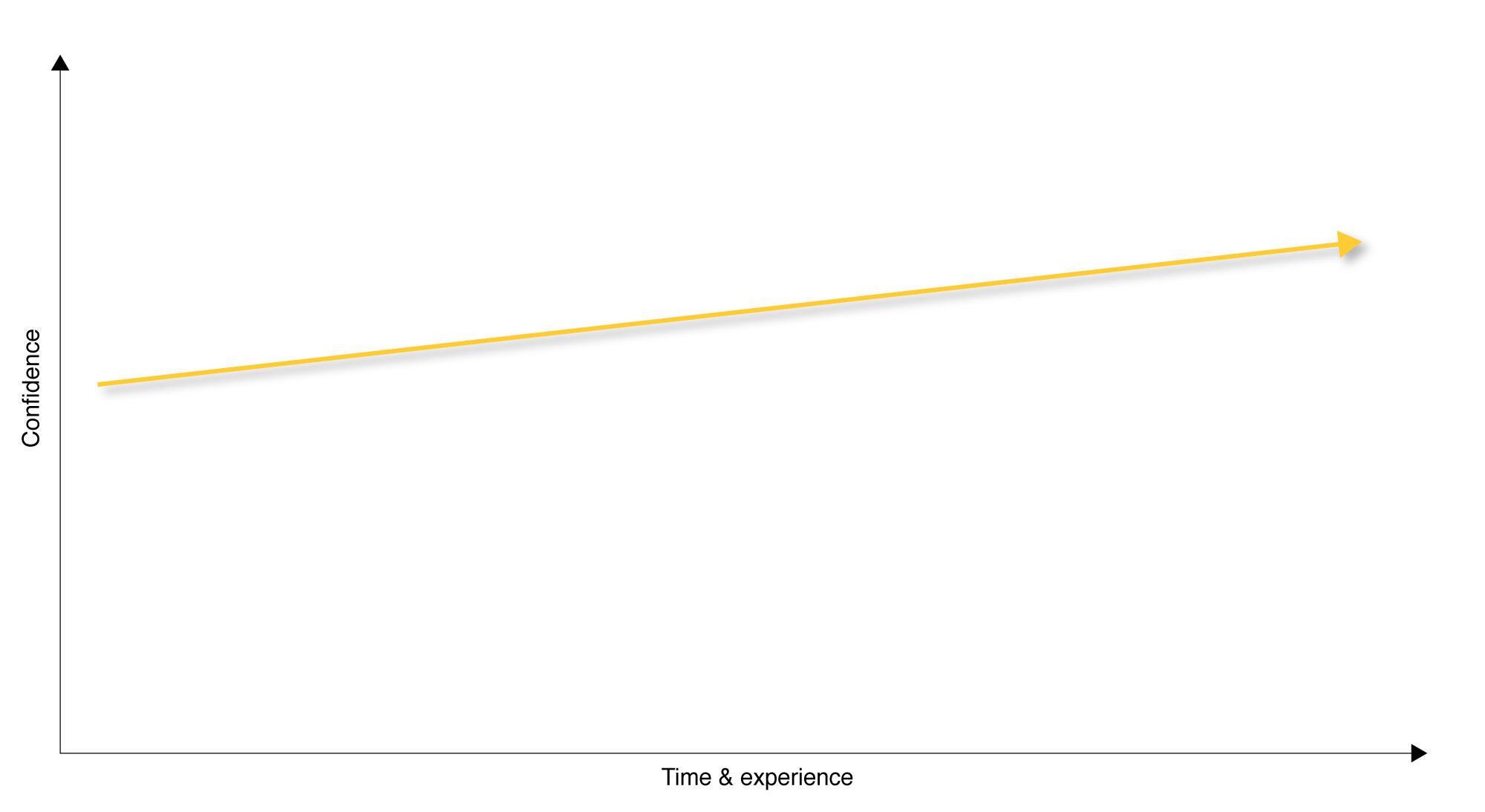 You should be confident. You aren't trying to be the best programmer in the world. You aren't trying to win the tennis tournament.
You are going to learn a new set of skills and everything about this industry. We already know you can do it.  Will you do it? That's up to you. That's a choice. Set your expectations. You are capable. Be confident. Don't be unreasonable. You can't gain 10 years of experience and make 'a new facebook" by watching some tutorials and pulling an all-nighter… right? Be realistic. Then you don't have to jump up and down.
The way we'll teach you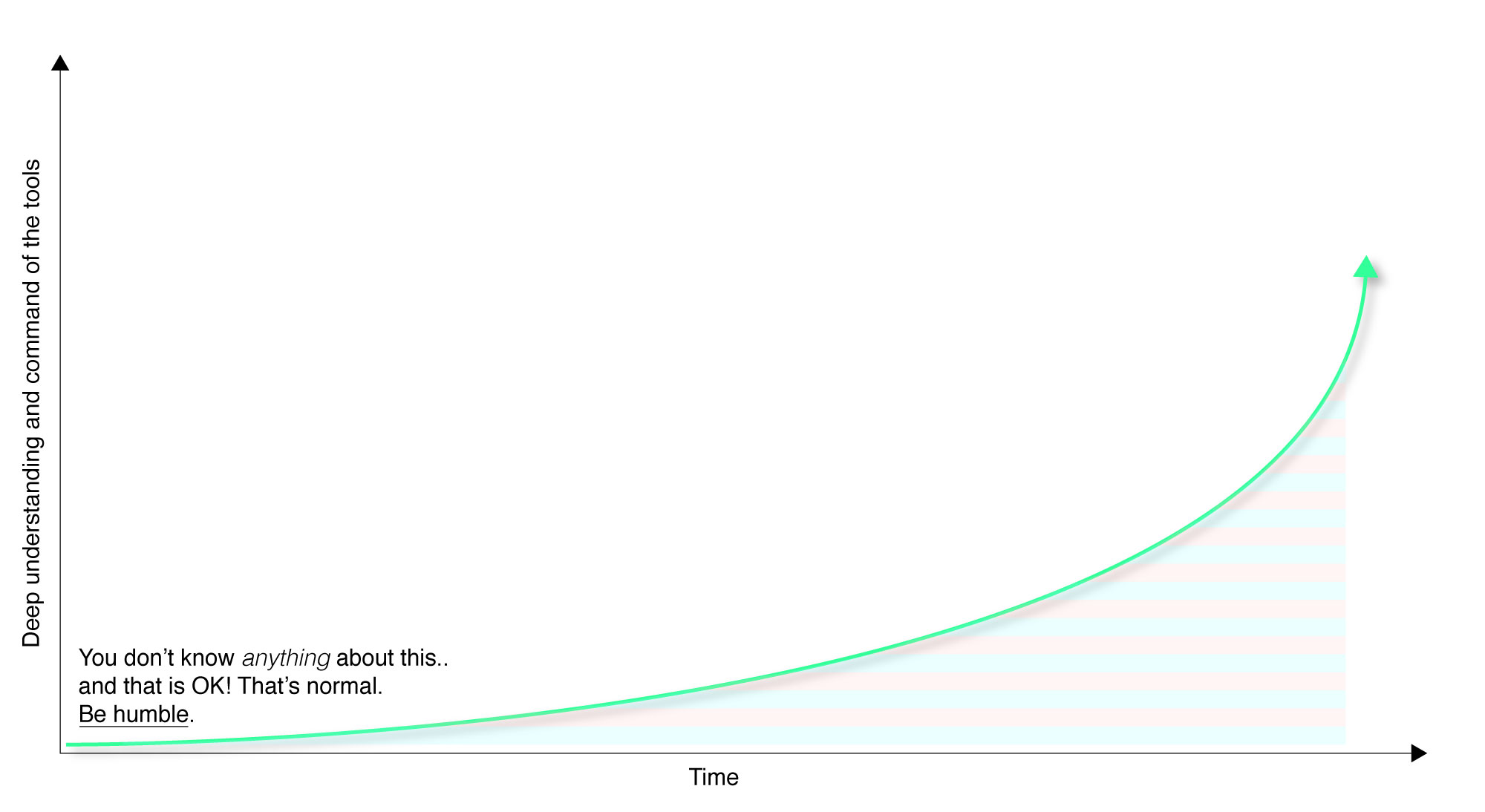 When you are new to something – the first thing to do – is get comfortable with that fact. Say to yourself: "I am new to this. How exciting!" Of course, you don't know about it… you just started learning. There's only one way to learn. Step by step.
Some people feel confident figuring out all of those steps all by themselves. While it's certainly possible, I can't imagine why that would be preferred.
Have you been trying to learn all of this 'web stuff' on your own?
Have you spent hundreds of hours working through tutorials only to come out the other end feeling like you didn't learn anything?
We've had students who were trying to learn for years – and it takes some time to rehabilitate people / the more bad habits and frustration they've built up, but we can do it! Take a clean break from the mania – and try our path.